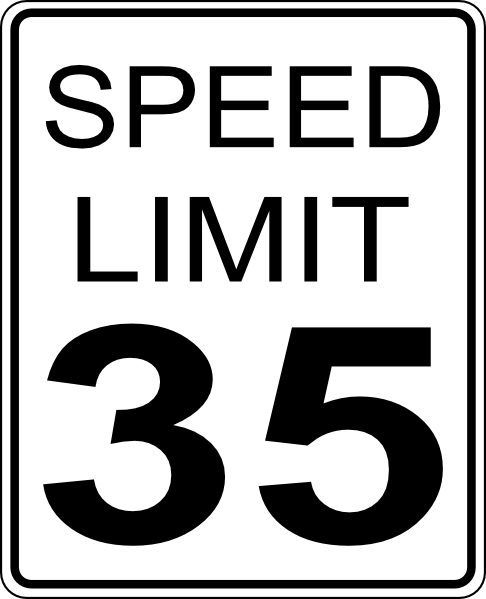 Drivers, please note the wording of a speed sign. It is a speed limit right? 
consider the operational word: limit
limit
[ˈlimit]
NOUN
a point or level beyond which something does not or may not extend or pass.
"the limits of presidential power" · [more]
a restriction on the size or amount of something permissible or possible.
"an age limit" · [more]
synonyms:
maximum · ceiling · limitation · upper limit · restriction · curb · check · [more]
mathematics
a point or value that a sequence, function, or sum of a series can be made to approach progressively, until it is as close to the point or value as desired.
VERB
set or serve as a limit to.
"try to limit the amount you drink" · [more]
Is it a 'speed recommendation'?
Is it a 'speed requirement'?
Is it a 'speed minimum'?
No. It is a limit. max, and unless otherwise posted, there is no minimum, and no legal expectation that it is an expected speed of travel either.